No Job Is Too Little or Too Big, No Client Too Small or Too Large
Bookmarker is a full-service copy house offering the full spectrum of hybrid editing services, meaning we can expertly meet any editorial need you have — heavy or light, on paper or on screen, from a rough draft to an almost-complete PDF —  equally adept at working with hard copy and digital copy.
We collaborate with marketing firms and in-house marketing departments on an expansive range of products. We provide grammatical, linguistic, and formatting support for graphic design studios and advertising agencies. We ensure quality control in corporate communications. We enhance all kinds of documents for all kinds of clients, from schools to hospitals to retailers to restaurants. And we freelance for book publishers, adroitly shepherding both fiction and nonfiction titles through the production process.
Yes, we also produce our own original materials from scratch — stylized sales presentations, catchy campaigns, custom-tailored brochures, polished press releases, striking newsletters, targeted white papers — but we've built our business by championing other businesses, and we're proud to contribute to any project to the extent desired by an individual customer or by an organization.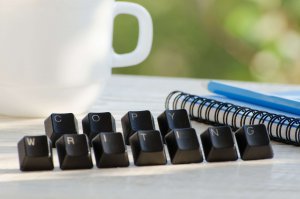 Writing
Website Copy 
✻ 

Promotional & Technical Copywriting 

✻

  Speechwriting 

✻

  Ghostwriting

Whether it's online posts, e-blast content, or a mass-mailed letter, we personalize every writing job to fit your preferences and parameters, crafting engaging and accessible text that tells a story — your story. Business writing is clear and succinct. Creative writing has flair and finesse. Video scripts are compelling. No matter the length, complexity, or intended audience of your written materials, we'll sculpt the copy to your specifications and tastes, allowing for as many drafts as it takes to incorporate your feedback, precisely capture your message, and hit the mark every time.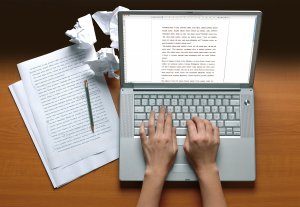 Editing
Copyediting 
✻

  Line Editing 

✻ 

Revises & Rewrites 

✻ 

Website Updates

Not everyone is aware of the different types and levels of editing (that's okay — just call us, we'd be happy to explain!). But they all share the same end goal: fine-tuning existing copy so it shines its brightest, reads its smoothest, and makes the greatest impression. To accomplish this, Bookmarker proceeds line by line, ensuring consistent presentation of all text elements, eliminating redundancy, ironing out wrinkles, and breaking down barriers to clarity. In the process, your streamlined copy is infused with vibrancy and personality, and your voice comes through clearly and concisely.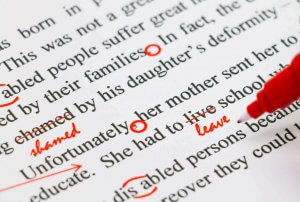 Proofreading
Marketing Collateral & Deliverables 
✻ 

Books & Manuals 

✻

  Ads 

✻

  Social Media Posts

Proofing is often the final step in the production process … and it's the most essential. One typo can mar the proposal you've been working on for months. Scattered inconsistencies in your report can distract the reader's focus and derail your intention. Incorrect grammar and punctuation in your product catalog can make your customers doubt your professionalism and the quality of your goods or services. Proofing is the single-most important step you can take to ensure faultless copy, consistent formatting, and error-free materials. It's also the most affordable.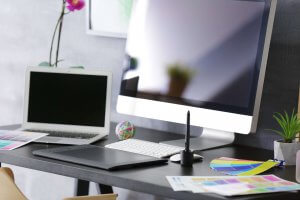 Desktop Design & Publishing
Flyers & Brochures 
✻ 

Newsletters 

✻

  Visual Aids 

✻

  Info Sheets 

✻

  PowerPoint Presentations 

✻ 

Announcements & Invitations 

✻ 

Postcards

Never underestimate the power of an appealing layout. Text blocks, color, photos, graphics, lists, call-outs, white space — they all work in unison to grab the viewer's attention and direct it where you want it to go. How the eye flows across and down the page can make the difference between landing or losing the reader, so Bookmarker emphasizes the interplay of words and pictures, heightening visual interest in materials that are both informative and imaginative.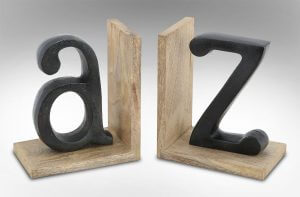 And Everything in Between
Fact-Checking & Research 
✻ 

Project Management 

✻

  Comprehensive Résumé Services 

✻

  Editorial Consultation & Training

No matter what type of publication you're preparing, it needs to be accurate to maintain credibility and withstand scrutiny. Upon request, we therefore vet sensitive and fact-based material so that your words are not only correct, but true. Additionally, Bookmarker can perform any number of editorial tasks that facilitate your projects and expedite your efforts. We can oversee regular newsletters or journals. We can provide staff and small-group trainings. We can write the perfect cover letter to help you get your dream job. No matter the task at hand, Bookmarker is by your side.